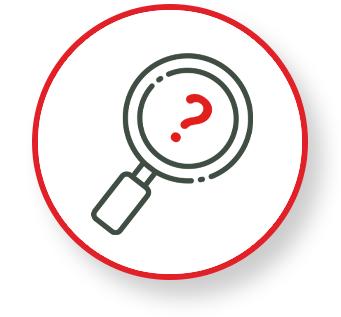 FIND
an answer
to your requirements
Corporate sustainability can be highlighted in many different ways and an all-purpose recipe simply doesn't exist. For an initial introduction, here we offer a series of key topics (and our point of view).
STRUCTURED LISTENING TO STAKEHOLDERS
What is structured listening to stakeholders?
Structured listening to stakeholders is the core process for an effective sustainability strategy. It involves identifying, listening to and engaging the representatives of the company's strategic stakeholders, both internal and external, to establish a continuous flow of ideas and suggestions. A variety of engagement tools are employed, including workgroups, conversations, interviews, sharing platforms.
Quali sono i vantaggi dell'ascolto strutturato degli stakeholder?
What is sustainability reporting?
The sustainability reporting process collects, monitors and documents the organisation's
economic, environmental and social performance
. To be effective, it requires the organisation to first draw up a
sustainability strategy
, integrated with its business and/or industrial strategy, which sets measurable targets that can be verified over time.
Sustainability reporting tools take an annual "snapshot" of the organisation's sustainability performance and vary according to the level of "maturity" of its strategic development and to legal requirements (see "Is sustainability reporting/NFD mandatory?").
There are three main types of sustainability report.
The voluntary sustainability report summarises and sets out in a document the organisation's social and environmental objectives, activities and the results achieved. As an initial reporting level, it does not envisage adoption of specific standards to measure the organisation's economic, social and environmental performance.
The non-financial disclosure – NFD is a tool whose reporting process includes a sustainability strategy describing the corporate governance system and the ways the organisation engages with stakeholders, together with an analysis of issues of key importance for the company and its stakeholders (materiality analysis). This is the basis on which the organisation sets its measurable sustainability objectives and indicators to monitor their attainment (performance). There are a number of international standards for production of the NFD and sustainability performance. The most widely used standard is the Global Reporting Initiative (GRI).
The integrated report is the most advanced reporting tool. It combines non-financial data, information and performance (environmental and social) in the financial reporting process to produce a single document setting out full business, financial and sustainability information. In this way, a complete, integrated picture is provided of the organisation's business and sustainability policies. The reference standard for integrated reporting is the International Integrated Reporting Council framework (IIRC).
Is presentation of a non-financial disclosure mandatory?
Publication of a Non-Financial Disclosure (NFD) is mandatory for public-interest entities, that:
on average had more than 500 employees during the financial year;
at the reporting date had exceeded at least one of the following thresholds:

total assets on the statement of financial position of 20 million euro,
total net revenues from sales or services of 40 million euro.
Under art. 16 of Italian Legislative Decree 39/2010, the following are "public-interest entities":
banks
insurance companies
all Italian companies that have listed shares in Italy or bonds or other debt instruments traded in Italy or on European regulated markets.
What are the advantages of sustainability reporting?
What are the advantages of sustainability reporting?
Sustainability reporting allows the organisation to present a complete picture of its commitments and results in a way that all stakeholders can easily understand. Although it takes time and effort  – depending on the complexity of the organisation, the type of process chosen and the involvement of employees in information and data flows – sustainability reporting offers significant benefits both internal and external, in terms of
Vision and strategy
Transparency of the governance system
Enhancement of strengths
People motivation
Reputation and trust
Attraction of capital
Stakeholder relations
Competitive advantage
Find out about our approach and methods to help your company with the sustainability reporting process.
Learn about the Randstad Italia Integrated Report case study.
What is a materiality analysis?
A materiality analysis is used to identify the issues to be included in the sustainability reporting process. It is based on three interdependent principles:
inclusivity, materiality and responsiveness.
Inclusivity
identifies key issues, starting from the needs expressed by the stakeholders with an interest in the organisation's economic, social and environmental impact.
Materiality
assesses issues based on the level of importance attributed by the organisation and its stakeholders and on their influence on the organisation's ability to create value.
Responsiveness examines responses, through actions, decisions and results, to all the issues highlighted by the stakeholders.
The relevance of the issues identified through a materiality analysis is represented graphically in a materiality grid, which is included in the sustainability report: one of the axes represents the significance of an issue from the point of view of the organisation and its internal criteria; the other axis reflects the issue's importance for the stakeholders, established through use of external criteria.
Find out about our approach and methods to help your company with the sustainability reporting process.
ESG: ENVIRONMENTAL, SOCIAL AND GOVERNANCE
What are the ESG criteria?
ESG stands for Environmental, Social and Governance, the
three main criteria used in the financial sector to assess the validity of an investment
(in terms of expected yield and risk containment), in addition to the usual economic assessments.
So an ESG rating, or sustainability rating, is an overall assessment certifying the soundness of a company, a financial instrument or an investment fund in terms of its environmental, social and governance relevance.
Find out about our approach and methods to help your company with the sustainability reporting process.
CORPORATE SUSTAINABILITY ENGAGEMENT
Why should an organisation pursue sustainability engagement?
Implementation of processes, actions and tools to improve the organisation's sustainability can only succeed if the workforce is actively engaged. Through engagement, a consensual cultural model is created that makes the company's improvement efforts effective.
How do you set up a corporate sustainability engagement project?
What is stakeholder engagement?
Entrepreneurial activity aims not just to maximise profit, but also to create economic and social value by managing relations with internal and external stakeholders and involving them in decision making. The objective is to enable the organisation to respond effectively to the needs of the business, the market and customers, and also to the broader expectations of the wider group of stakeholders.
The principles underpinning stakeholder engagement are accountability – the duty to tell all interested parties how the organisation meets its responsibility towards them – and inclusivity, which means considering the points of view and needs of every group of stakeholders at all stages of a process.
What is stakeholder mapping?
Stakeholder mapping is an essential tool used to identify and include all stakeholders in the sustainability strategy.
Stakeholders' opinions are obtained through engagement processes (such as structured listening) and use of dialogue tools (focus groups, interviews, active laboratories, surveys), which facilitate identification of grievances, requirements, expectations.
Full stakeholder mapping means that "interests without a voice", such as future generations and the environment, should also be included in the analysis process.
What are the advantages of stakeholder engagement?
ENVIRONMENTAL COMMUNICATION
What is environmental communication for companies?
Environmental communication is the set of communication strategies promoted by organisations to provide information about the environmental impact of their activities.
The main areas of intervention are awareness raising, education and promotion of environment-related issues.
At a time when the risks of climate change are at the centre of public debate, companies play a crucial role not only by taking practical action to reduce their environmental impact, but also by creating a sustainability culture in the workplace and in the local community, which can actually influence the behaviour of individuals.
What are the guidelines of environmental communication?
Today, companies that want to inform and raise the environmental awareness of their stakeholders find themselves addressing audiences with greater
competence, awareness and maturity
.
Environmental communication needs, first, to be clear and comprehensible and not generate misunderstandings and ambiguity.
Next, the information provided should never be generic, but should refer to specific, truly significant environmental considerations relating to the product or service in question and consistent with the company's market positioning.
Besides being truthful, environmental information must be reliable and verified as far as possible with authoritative independent assessment tools (such as third-party certification).
Leggi di più sui nostri servizi di consulenza in ambito di comunicazione ambientale.
Learn about the environmental communication project for La Filippa
What is the NIMBY syndrome?
The term NIMBY, not-in-my-backyard, is widely used to indicate the opposition of a local community to developments, infrastructure and plant with an environmental impact on their area.
What can be done to counteract the NIMBY syndrome?
The underlying situations are so diverse that a general classification and a standardised solution are not possible.
The starting point is
listening,
in order to pick up the mood in the community as early as possible and activate a timely
communication and relations system
to help prevent, or mitigate, the usual short-circuit of "conflict among different factions".
It is vital to
abandon the "shortcut of silence"
, which fuels a climate of suspicion and failure to recognise companies as key parties in the community's sustainable development.
The most effective interventions envisage listening, communication and discussion with people who do not yet have the necessary information to make a true value judgement.
Find out more about our environmental communication consultancy services.
Learn about Amapola's project for TELENERGIA
What is corporate volunteering?
Corporate volunteering is a way for a company's employees to support their local community, with the active coordination of the employer. It is a different approach to social solidarity, extending beyond financial support or sponsorship of a charitable initiative to the transfer of competences and knowledge by the company's internal resources to the community (often represented by non-profit entities and associations). Corporate volunteering provides a practical or specialised contribution, with activities ranging from timebanking to training, from assistance in the community to unpaid professional services.
What are the advantages of corporate volunteering for companies?
Corporate volunteering enables organisations to be active participants in social and environmental sustainability projects, and to build value.
It fosters cohesion, motivation, a sense of belonging and gratification for the people taking part.
How do you organise a corporate volunteering project?
Structured organisation of practical and active employee participation in the life of the community through a corporate volunteering scheme involves three main stages:
planning: definition of shared objectives, selection and coordination with external bodies (for example, non-profit bodies) to be involved, organisation of the program of activities;
communication: drafting of the communication plan to encourage participation and highlight the value of the project;
reporting: analysis of results in order to measure performance in terms of participation, attainment of objectives and value generated in the community.
Find out about the Amapola solutions for planning a structured corporate volunteering plan.
Learn about the L'Oréal Italia "Citizen Day" case study.
What is sustainable marketing?
Sustainable marketing is based on the company's intention to create value for consumers and the local community by offering products and services with minimal environmental impact.
It uses appropriate action and channels to focus attention on the offer's sustainable content, which it explains with tangible, demonstrable facts.
It helps the organisation show how its products or services meet consumers' growing desire to contribute to the improvement of the environment and society through their purchasing decisions.
When is sustainable marketing effective?
What is Greenwashing?
Greenwashing is a combination of
green
and
whitewash
(in the figurative sense, to hide or cover up something). It was coined in America in the early 1990s to describe the behaviour of certain large corporations that associated their image with environmental issues in a total arbitrary fashion, sometimes deliberately to distract public attention away from their responsibility for pollution caused by their production operations.
Greenwashing is one of the biggest risks inherent in the growing popularity of sustainability issues. It occurs when the sustainability communicated by a company has no basis in a commitment and good practices. In most cases, greenwashing is a cosmetic operation, which fails to communicate transparently the organisation's commitment to the environment or sustainability, or highlights certain aspects in an incomplete or misleading manner.
Find out about our approach for effective sustainability communication
ASK US
Find out more about Amapola solutions and tools
to make sustainability a reality in your organisation

Let's get in touch.