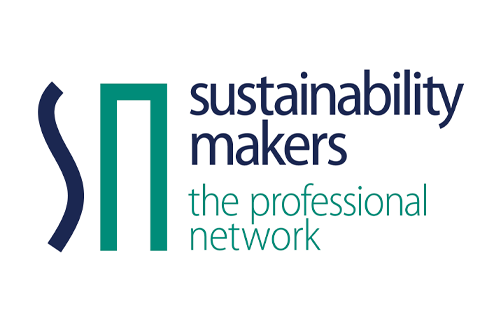 THE CLIENT
Sustainability Makers – the professional network
THE CHALLENGE
to help the association with its rebranding project, developing the logo, the new website, the corporate identity manual and the presentation videos.
SERVICES
implemented for the success of the Project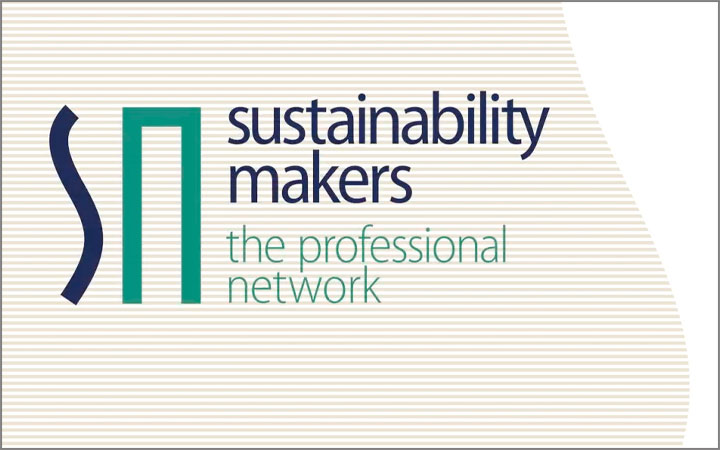 SUSTAINABILITY MAKERS – THE PROFESSIONAL NETWORK, THE NEW IDENTITY OF CSR MANAGER NETWORK
Fifteen years after it was founded, CSR Manager Network has become Sustainability Makers – the professional network, assuming a new brand identity consisting not just of a different name, but also of a new logo and a restyled website.  The rebranding operation confirms the values that have always distinguished the association, which promotes sustainability professionals and keeps them up to date with the latest developments in the sector. For the rebranding, Amapola, which has produced video content for the network for some years, was responsible for the logo, the website the corporate identity manual and the videos presenting the association's new look.
Communication tools
The restyled website, with its new structure and image, offers news, video content, Q&A, and information about the sustainability professionals. It consists of a public section open to all users and a private area providing premium content for registered users.
The Sustainability Makers logo consists of a sinuous "S" conveying flexibility, balance and movement, and an "M" with a more rigid structure, which stands for solidity and gives the idea of an open doorway into the Sustainability Makers community. To back up the rebranding, Amapola also produced two videos: an interview in which President Marisa Parmigiani explains the thinking behind the operation, and a video illustrating the genesis of the logo.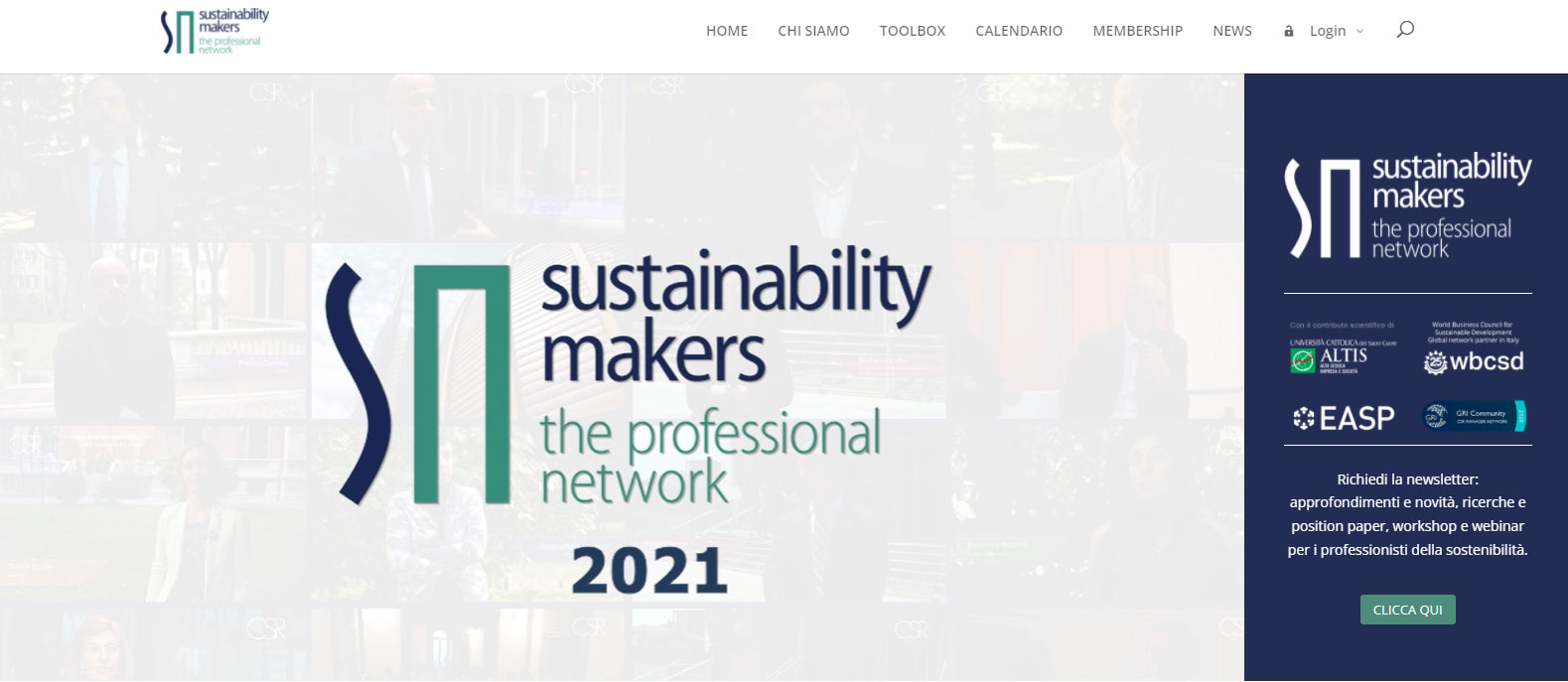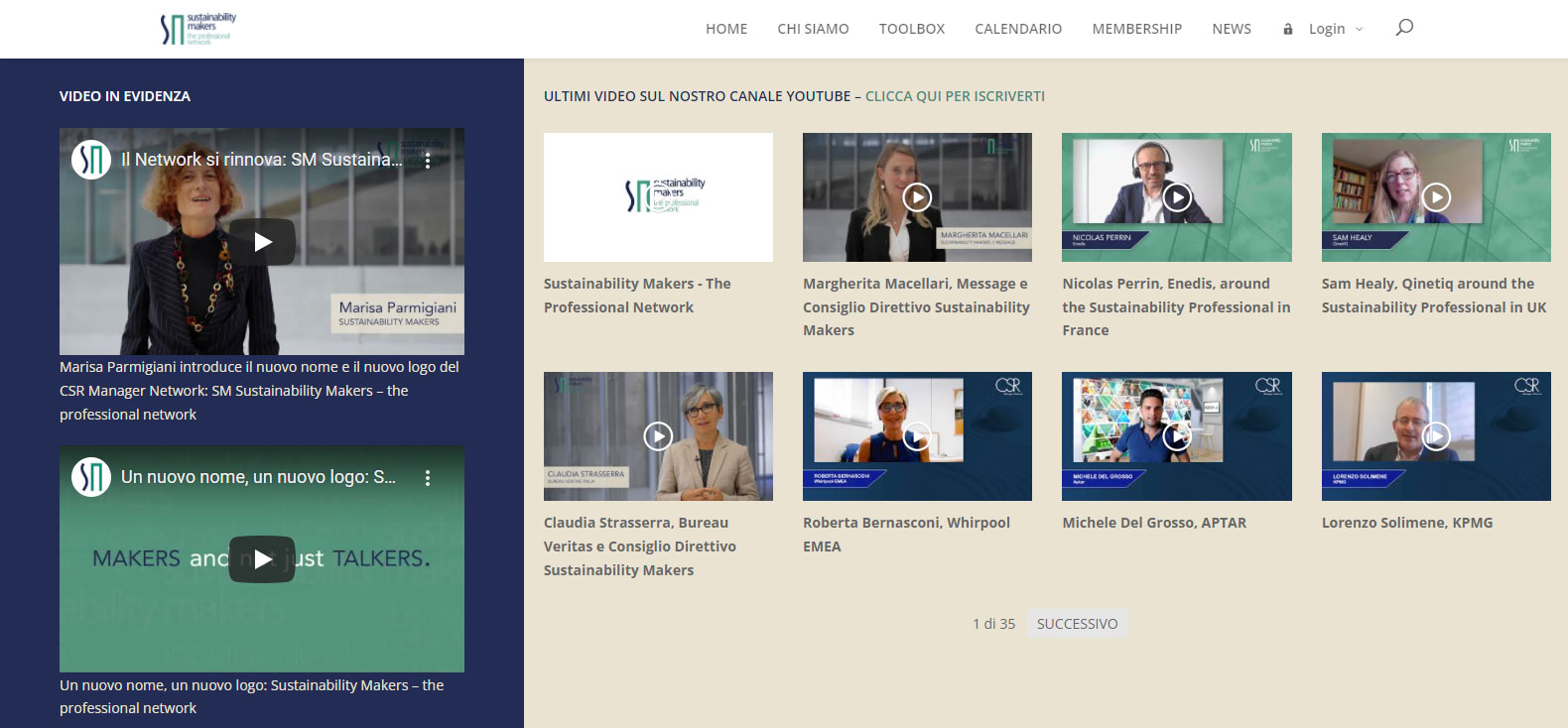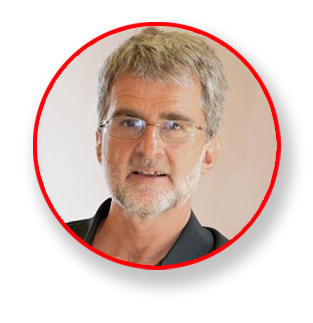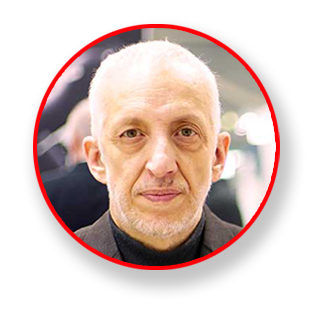 ASK US
Find out more about Amapola solutions and tools
to make sustainability a reality in your organisation
Let's get in touch.