Fabbrica Sostenibile 2022, "think circular, act social"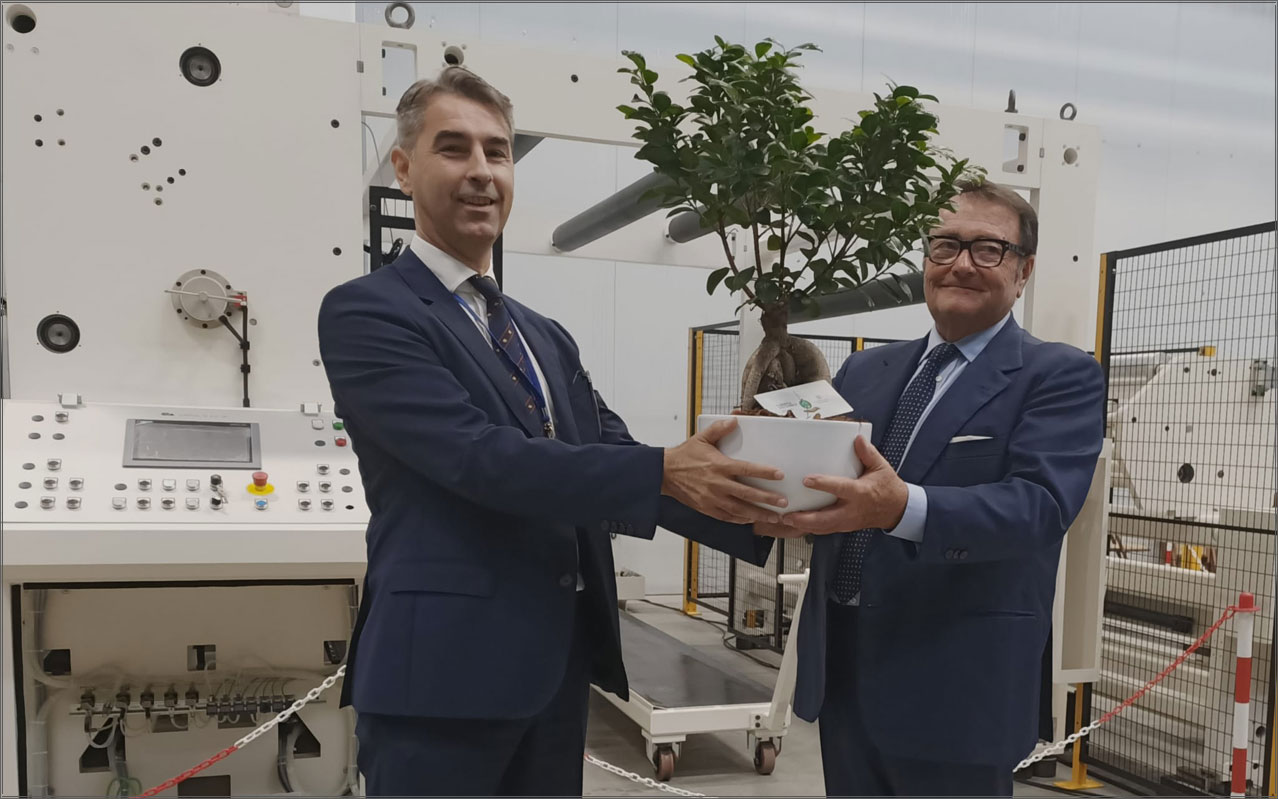 ​Responsibility for the listening and dialogue initiative among businesses in the area passes from Euromac to Alpla Italia.
The 2022 edition of Fabbrica Sostenibile – sustainable factory – has drawn to a close. The event brings together companies in the province of Alessandria engaged in good sustainability practices and was developed from an idea of Confindustria Alessandria and Amapola, with the collaboration of the East Piedmont University.
The public meeting is the culmination of an annual initiative led by the trade association, at which businesses exchange views and pool their corporate sustainability and responsibility experiences, reiterating their commitment to reducing their environmental footprint, improving the conditions of the local community and promoting territorial growth.
"Our companies are becoming greener," explains Laura Coppo, President of Confindustria Alessandria. "They are investing increasing resources in the ecological transition. We believe that sustainability is a lever for social and economic development, and for the harmonious environment-friendly growth of our enterprises."
Together for a more sustainable future
The 2022 edition of Fabbrica Sostenibile included discussions among local protagonists. The first roundtable involved school and industry, exploring the role of technical training and the relationship between the two sectors in the transition towards a more sustainable development model. Students from the vocational schools in the Province also took part, presenting their applied research projects.
Green chemicals, technology, biomass, glass, innovation were the topics covered by the panel on "Good corporate practices", with representatives from the Fravega, Entsorga, Solvay and O-I firms of Borghetto Borbera, Tortona, Spinetta Marengo and Asti respectively.
From Euromac to Alpla
Euromac, the leader company of Fabbrica Sostenibile 2022, which took over the role from Roquette Italia, hosted the event at its site in Villanova Monferrato. Euromac is an important manufacturing firm specialised in the development and production of hi-tech cutting machinery for food packaging materials such as plastic film, paper, aluminium and so on. It has been on a sustainability development journey for a number of years, working to reduce its impact and improve energy efficiency. Its commitment is neatly summed up in the title of the meeting and a video produced by Amapola – Think circular, act social – in which Euromac presented itself to the other companies based in the area.
"We took over the leadership of Fabbrica Sostenibile last year with great enthusiasm, to show that social responsibility initiatives are not just projects for large corporations, but also for the small and medium enterprises that make up Italy's main industrial fabric," comments Maurizio Miglietta, Euromac Chair and CEO.
As always, the meeting closed with the handover of the baton to the company designated as leader for 2023. The bonsai, the Fabbrica Sostenibile symbol, was given to Tiziano Andreini, CEO of the Tortona-based company Alpla, the Italian subsidiary of the plastic packaging group that specialises in the production of bottles, stoppers and printed parts, and in plastic recycling.