Amapola with Sofidel to optimise the 2022 Integrated Report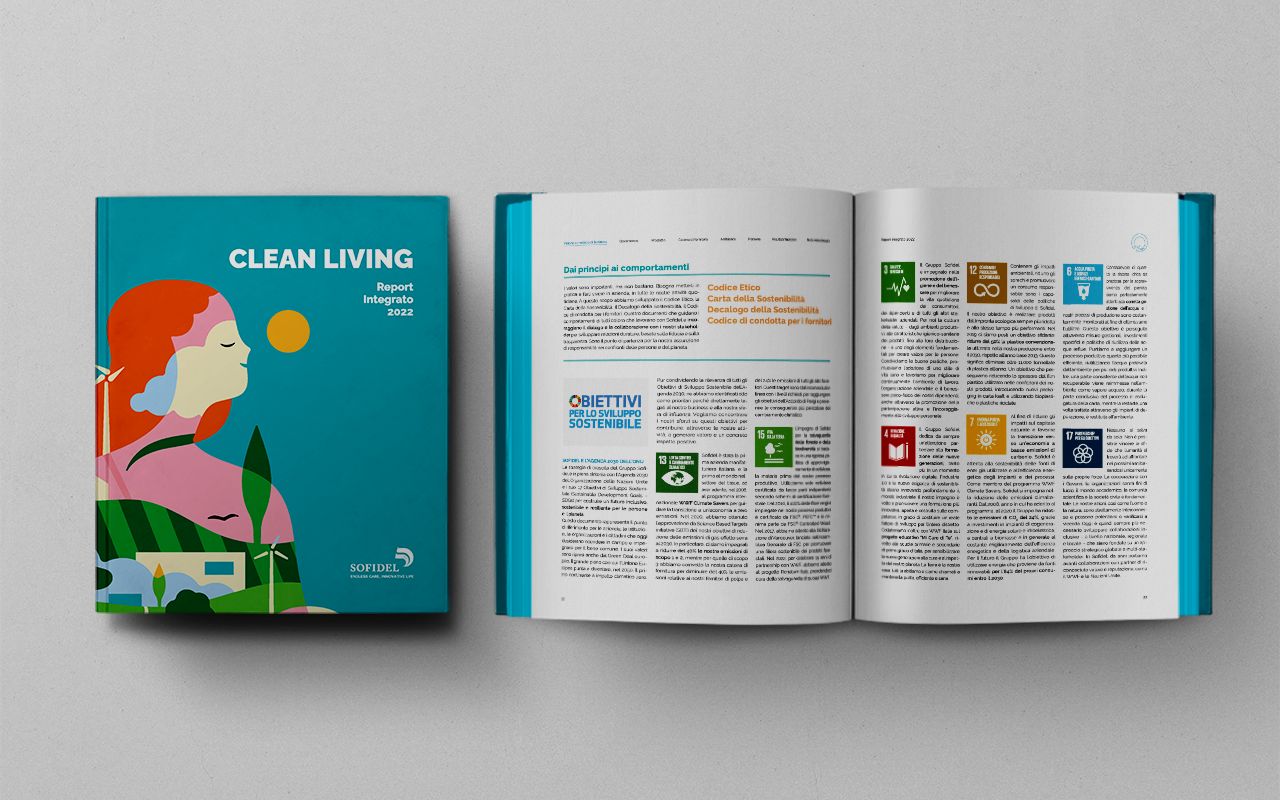 Restyling and enhanced graphic design, video interviews, an online Smart Report and communication tools turn the Sofidel Integrated Report into a live experience for stakeholders.
Sustainability is sharing and building relationships. This is the thinking behind the collaboration between Sofidel, the world's leading producer of paper for hygienic and domestic use, and Amapola to optimise the 2022 Integrated Report.
A solid meaningful commitment
For Sofidel, corporate social responsibility is a shared, systematic and certified corporate culture. The company has been publishing an annual Integrated Report since 2010, to illustrate its sustainability performance as well as its financial and business results. Long-term planning towards 2030 objectives, important recognition such as attainment of the prestigious Ecovadis Platinum rating in 2022, investment in the ecological transition and technology, a focus on stakeholder expectations and requirements, and an eye on the needs of the new generations: for the Sofidel Group, sustainability is a driver of cultural development and competitive growth.
The project for Sofidel's 2022 Integrated Report
To consolidate the company's ESG approach still further and open it up to all stakeholders, the 2022 Integrated Report has been enhanced with an eco-system of dynamic multimedia communication tools designed to bring the wealth of content, initiatives and projects illustrated in the report to life. Starting from the graphic design, a perfect counterpoint to the illustrations of Stefano Marra, the aim of the project is to highlight the company's commitment and maximise accessibility with charts, highlights and focus points to facilitate reader understanding. The report also gives space to the voice of the stakeholders with video-interviews available through text summaries, QR codes and on the Sofidel channels: a solution to reach external audiences, a listening tool to build relationships.
Smart Report
The digital solutions used include a Smart Report, developed by Amapola in collaboration with Bewe. A website devoted to the reporting project, created in line with the requirements of the latest European legislation, the smart report is a communication space providing access to the company's sustainability profile and the content of its Integrated Report, through a rich digital experience and a transparent, engaging and simple narrative.
Completing the project, Amapola also managed the  English version and the summary of the Integrated Report, extending its reach to an even wider public.
Action and communication
«We believe that sustainability is a value that can be cascaded to create shared value,» explains Elena Faccio, Group Creative & Communication Director at Sofidel. «The Integrated Report is an action-based document, which certifies and reflects the substance of our commitment in a transparent manner, and it is also an exceptional communication tool that can be adapted to reach all our stakeholders. And it's when you share objectives that sustainability comes alive. Our collaboration with Amapola allows us to do this, to address and engage our strategic stakeholders, bring them on board and, together, multiply our impacts.»