AMAPOLA'S INTEGRATED SUSTAINABILITY PATH WITH 3i GROUP
From energy efficiency and sustainability strategy planning to emissions reduction and optimisation of communication: a complete range of services to maximise competitiveness during the ecological transition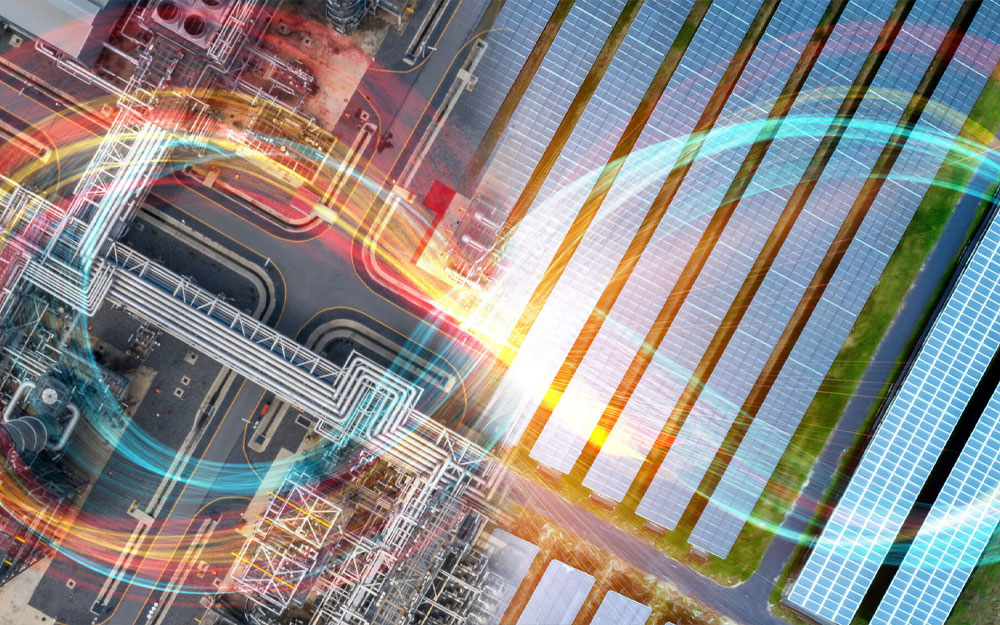 Under European regulations, the objective of energy-consuming companies is to demonstrate that every four years they have boosted efficiency and reduced waste. Energy efficiency processes play a key role in strengthening corporate sustainability levels. And sustainability – environmental, social, economic – is a gradual dynamic process: there are no pre-set finishing lines, this is a step-by-step process geared to continuous improvement.
The first edition of the Sustainable Value seminar was held in early 2023. The event was organised by Amapola and 3i group together with the Scagliotti-Alberghina accountancy firm, the ResForma company and Attorney Paolo Pollini – local professionals working in diverse but complementary fields – to offer an integrated view of ESG topics.
The main focus was on the challenges and opportunities of sustainability reporting.
Download the speakers' presentations, photos and video of the event here.
Why is investing in sustainability strategically important? 
It boosts competitiveness.
It strengthens the company's identity and reputation.
It improves market positioning.
It optimises internal processes and drives savings.
It reduces enterprise risks.
It generates positive impacts in and outside the company.
Summing up: investing in energy efficiency and corporate sustainability generates shared value. Provided that it is communicated and integrated into every relationship.
FILL OUT THE FORM SO WE CAN CONTACT YOU
SERVICES AND TOOLS FOR CORPORATE SUSTAINABILITY
OUR INTEGRATED PROPOSAL

MONITORING SYSTEM ANALYSIS
Monitoring system analysis

SUSTAINABILITY PRE-ANALYSIS, ASSESSMENT AND AUDIT
Assessment of the company's sustainability status, vision and objectives, current assets and areas requiring improvement: questionnaires, interviews and focus groups.

ISO 16247 CORRECT ENERGY DIAGNOSIS
Production of the Diagnosis in accordance with standard 16247

STRATEGIC SUSTAINABILITY CONSULTANCY
Medium- and long-term sustainability plan, KPI formulation, work method and definition of content, opportunity to produce a first sustainability report.

ENERGY EFFICIENCY
Energy Manager engagement, general works management, works planning, works production.

ENGAGEMENT, TRAINING, COMMUNICATION
Internal and external stakeholder engagement to build the sustainability matrix and identify issues of interest. Communication plan to optimise the action taken.

IMPROVEMENT CYCLE
Carbon offsetting development path.

OPTIMISATION OF ENERGY EFFICIENCY PROJECTS: SUSTAINABILITY REPORTING
Structured reporting with performance indicators. Communication plan to optimise the report.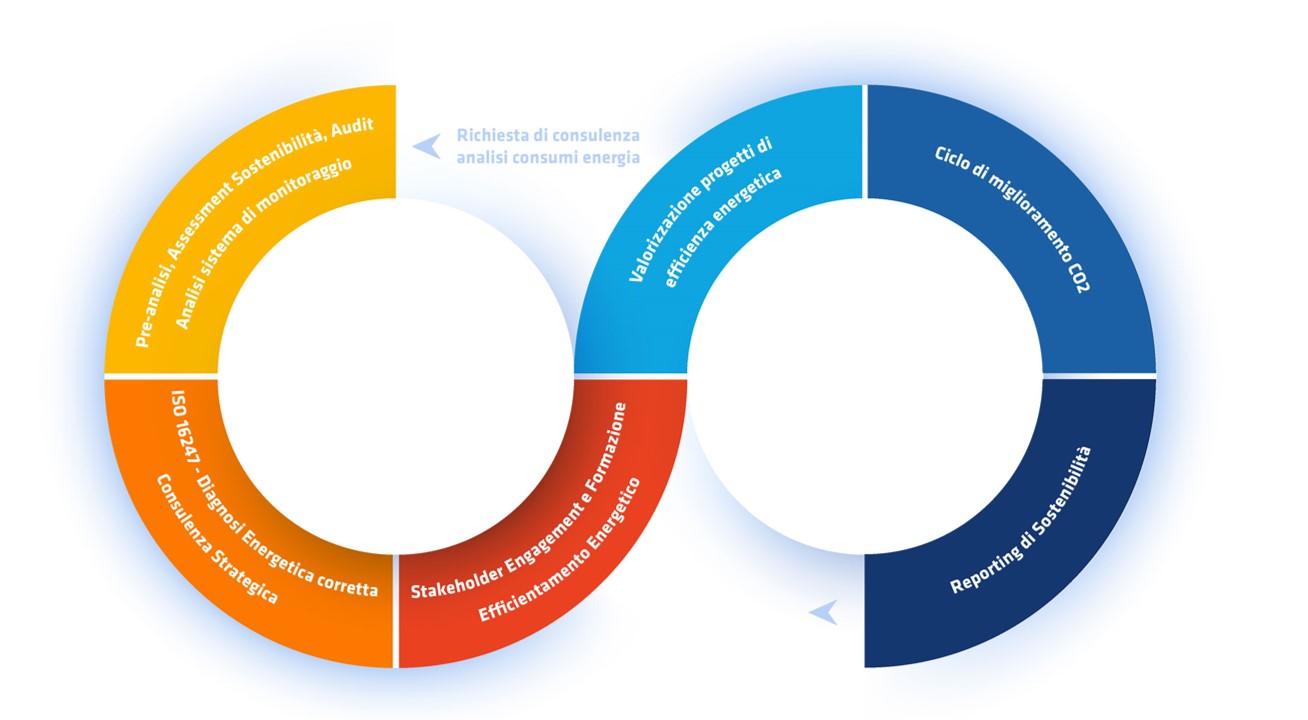 Gruppo imprenditoriale nato nel 1984 specializzato in servizi integrati di ingegneria, progettazione, consulenza e formazione in campo civile e industriale, con un particolare focus sull'efficientamento energetico, l'ambiente e la sicurezza. www.gruppo3i.it