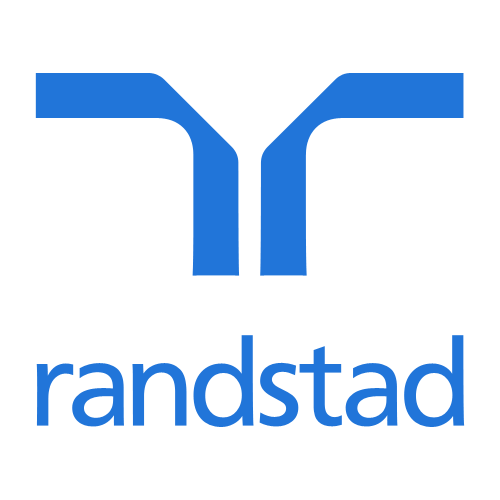 THE CHALLENGE
to present and promote sustainability results, objectives and activities with effective, engaging and accessible communication solutions.
SERVICES
implemented for the success of the Project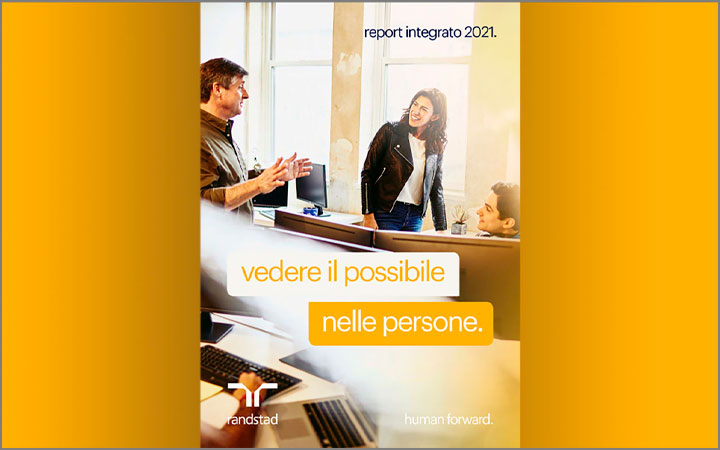 SEEING PEOPLE'S POTENTIAL
This is the title chosen by Randstad Italia
for its Integrated Report where it recounts the sustainability results, projects, activities and objectives achieved in 2021. A meaningful choice, reflecting the company's determination to give people a central role by supporting workers, employees and corporate clients, but above all by building authentic and transparent relationships.
The Randstad Italia 2021 Integrated Report uses the faces and words of management to recount the journey of a company that has become much more than a service provider: an ever-present consultant helping people with their professional and personal growth. The Italian company's CSR commitment has never wavered, despite the increasingly complicated international scenario. All the projects it invested in in 2020 were renewed in 2021. Projects like HOPppurtunities, the recruitment division for people with diverse abilities, Randstad Without Borders, a work inclusion initiative which in 2021 became an international benchmark involving thousands of people (see the project factsheet), all the diversity & inclusion training and awareness initiatives, and measures to protect and support human resources.
Communication tools
Amapola was responsible for storytelling, content drafting and editing and the report's graphic design. The publication is based on the faces and words of the company management, an approach designed to "shorten the distance" between the company and its stakeholders and communicate its policy to stay close to its people. The graphics, updated in line with the latest corporate identity guidelines, are designed to make the 2021 objectives, data and results easier to use and immediately accessible, with tables, infographics and highlights.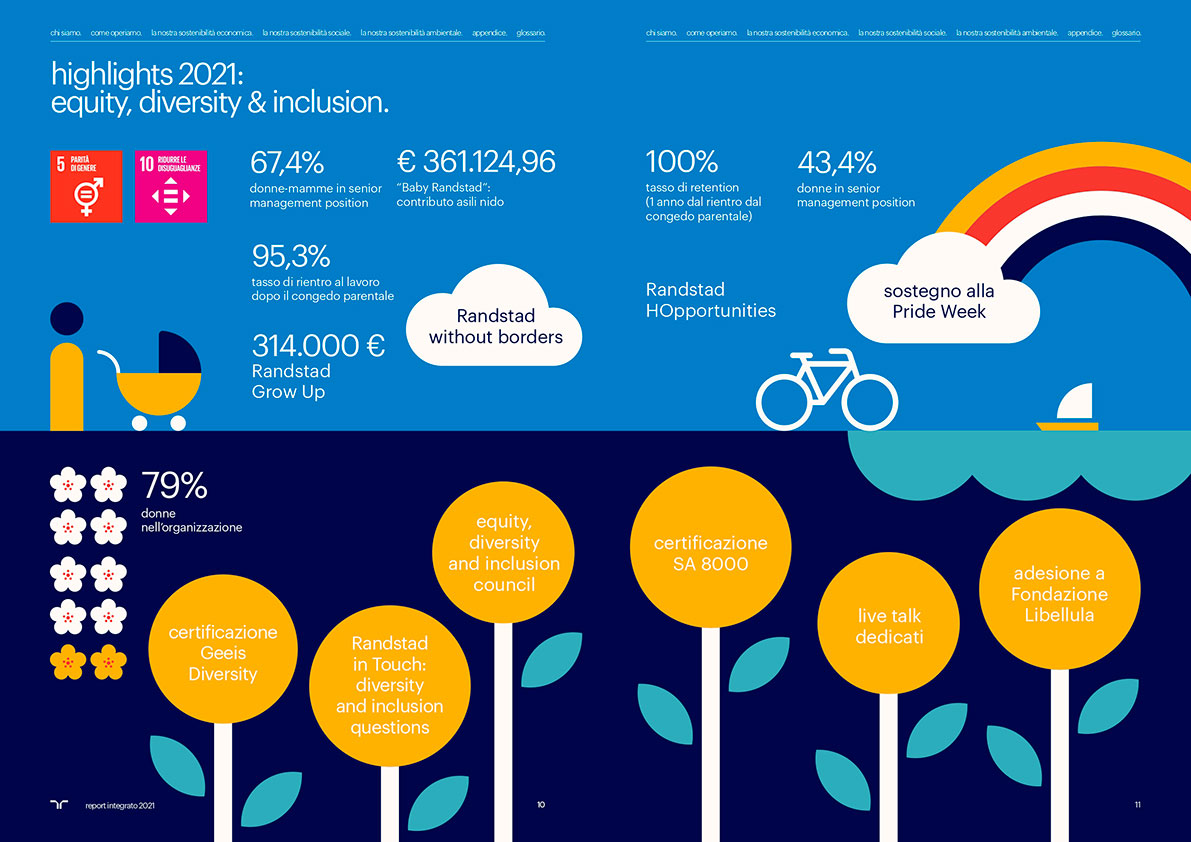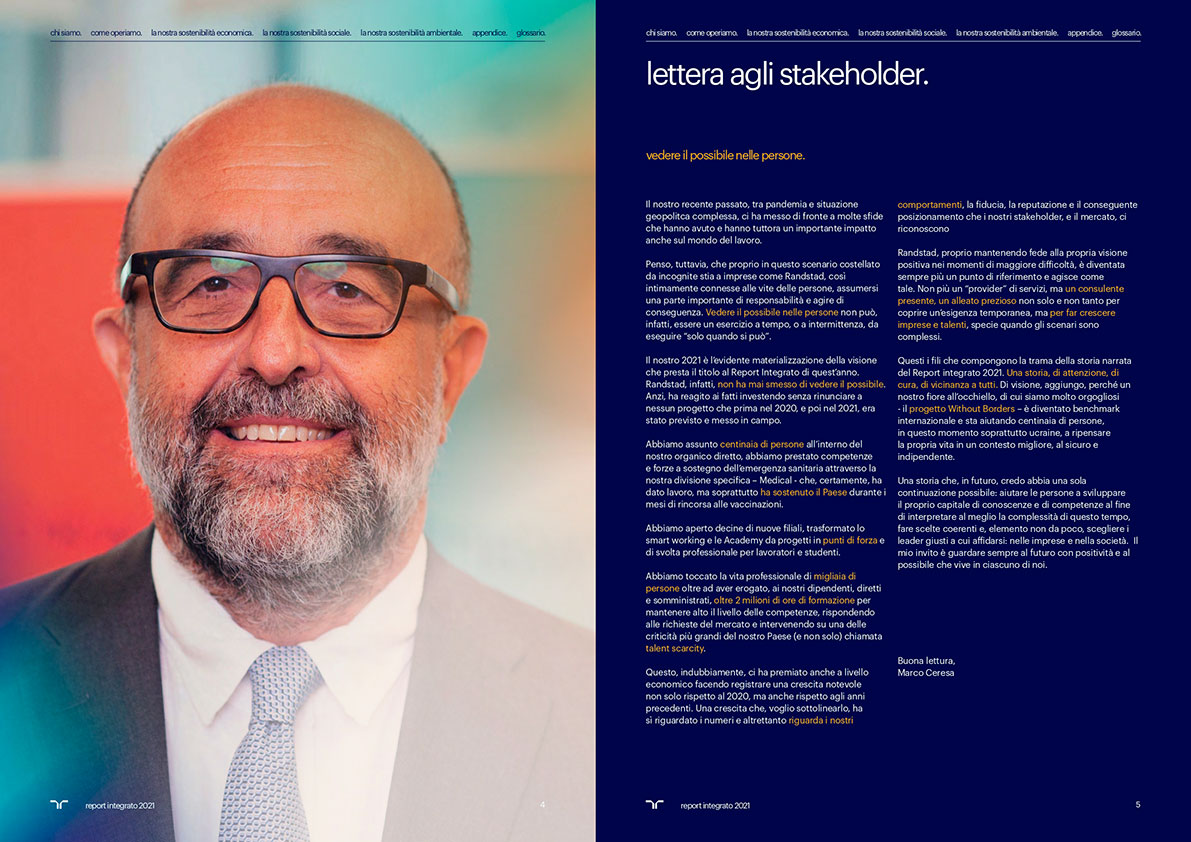 LOOK AT THE OTHER EDITIONS PRODUCED BY AMAPOLA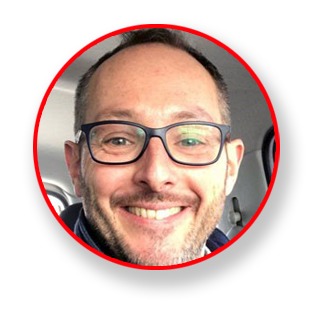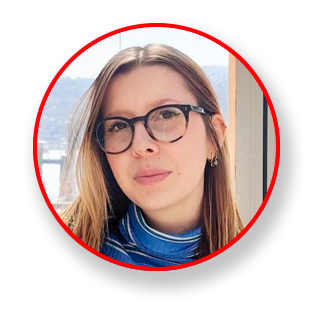 ASK US
Find out more about Amapola solutions and tools
to make sustainability a reality in your organisation
Let's get in touch.